May Birthstone
Emeralds - The one gemstone that would make everyone green of envy
What is The Birthstone of May?
Elegant, vividly colored and luxurious, Emeralds - May's birthstone will make you green with envy.
May's birthstones, Emeralds, are famous for their deep and lush green hue, embodying the essence of growth, rebirth, vivacity and the dynamic energies of constant renewal. Their wild green also resonates with the blossoming which is typical to the spring, with which they are associated. But these brilliant gems have more to tell about their rarity and thus, their status symbol as prized possessions of the rich and admired.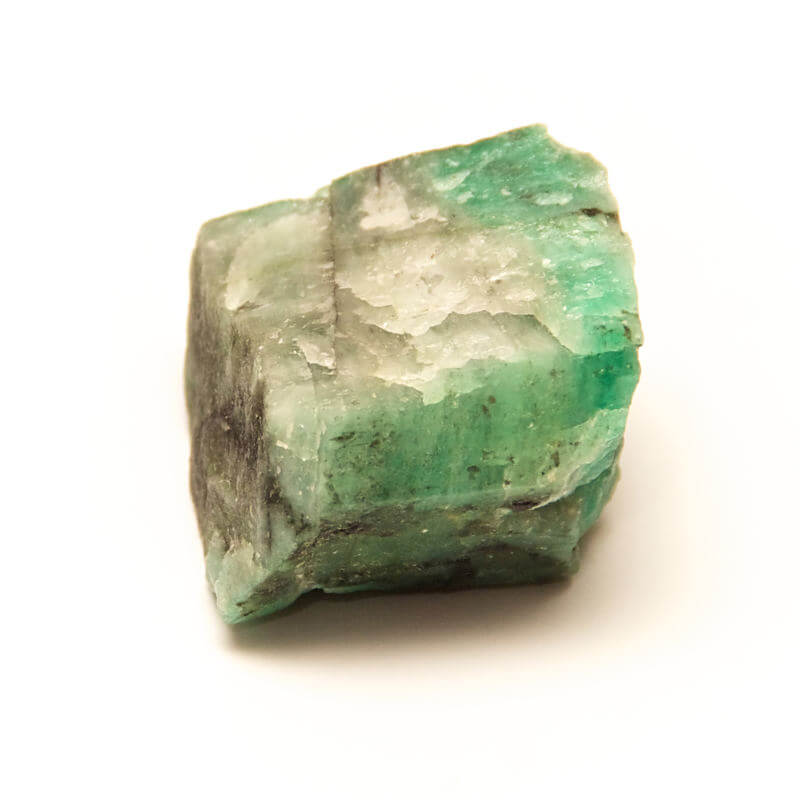 Uncut Emerald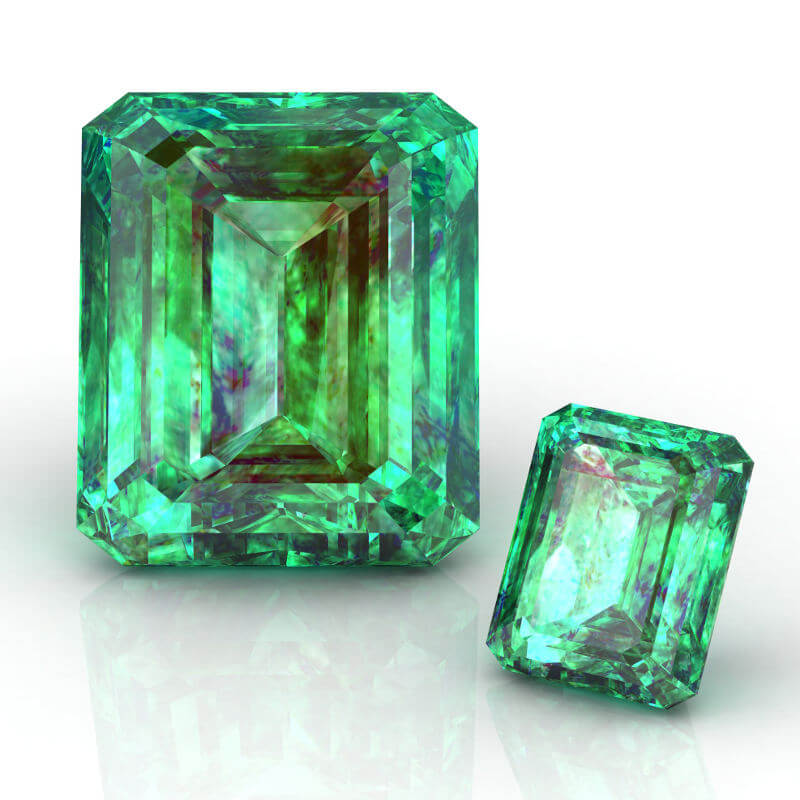 Polished Emeralds
Quick Facts on May's Birthstones
May Birthstone Facts
| | |
| --- | --- |
| Birthstone of May | Emerald |
| Birthstone Color | Green |
| Anniversary stone | 20th anniversary |
| Mohs Scale | 7.5 - 8 |
| Origin | Colombia, Brazil, Afghanistan and Zambia |
| Interesting Fact | Emerald's green color is so special that it had been said "Nothing greens greener" |
Is Emerald the Only Birthstone For May?
Traditionally, there is one birthstone per month and with it one color – for May it is the Emerald and its green color.
However, between the different centuries and the different cultures secondary calendars arose. While all have emerald as their birthstone, one also mentions agate as a secondary option.
The zodiacal calendar is another option. Taurus is from April 21st – May 21st and is associated with Sapphire. Gemini is from May 22nd – June 21st and is associated with agate.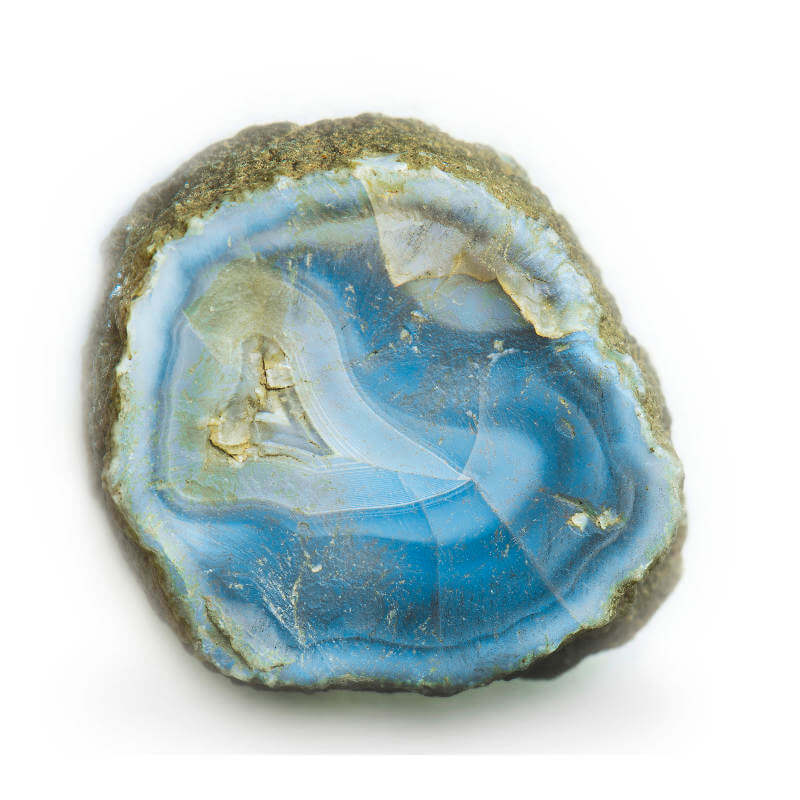 Agate - Second May Birthstone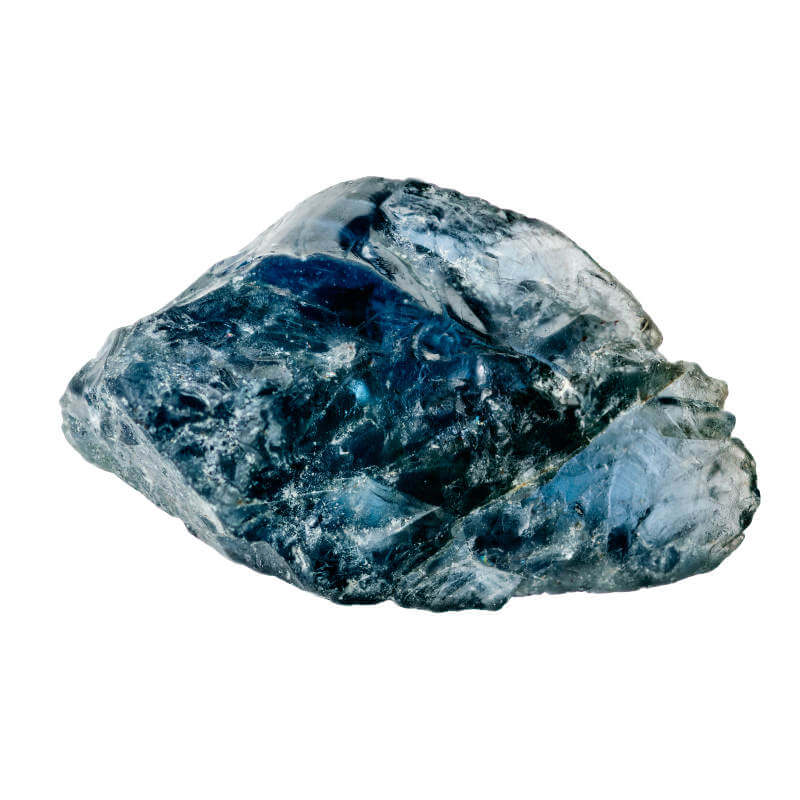 Sapphire - Zodiac May Birthstone
Emerald Gift Ideas for May's Kids
Emeralds are extremely rare and valuable. However, there are plenty of options for finding gifts at all price ranges. Below you'll find my top picks from Blue Nile's May Birthstone Jewelry Collection:
Tip: If you are looking for a gift according to the Zodical birthstone, September's birthstone is Sapphire and we have covered Sapphire gifts there.
The Story of Emeralds
Having a variety of shades of green, emeralds are ancient gems, rich with history and estimmed by royalty. In fact, the extent of their uniqueness is described in the oldest book in the world, the Papyrus Prisse, which is 4500 years of age;
"but good words are more difficult to find than the emerald, for it is by slaves that it is discovered among the rocks."
The book is believed to have described the Ancient Egyptian mines that belonged to the timeless beauty, Cleopatra. Thus, the stones gradually became associated with powerful beauty, passion and opulence.
An object of fascination for many centuries, emeralds have also been traded as prized gems in Asia, Europe and even all the way on the other side of the globe during the Incan Empire in Peru. Of course, the gems' beauty has a lot to do with the intrigue surrounding it, but it should be noted that these stones were also considered to have had mystical and divine powers.
For instance, in Ancient Rome, Nero (the final Roman emperor of Julian-Claudian dynasty) would view the gladiator battles while looking through emeralds, as the green color would rumordly have a soothing impact. Furthermore, people who practiced magic during the time used the stone to determine a woman's chastity and truthfulness.
In our modern times, the gem has become known as the "Stone of Successful Love" - it represents passionate and fiery bonds, as well as fidelity and unconditional love. However, unlike their symbolic significance, which implies strength and unbreakable unity, emeralds are rather gentle, thus, finding a whole, clear and pure emerald is a phenomenon of itself - to be treasured and cherished.
Myths and Legends
Though the Emerald is currently used as a girl's name of a Persian origin, and literally means 'green', the name of the stone derives from the ancient Greek word for green "σμάραγδος". But more specifically to Greek culture, legend has it that Aphrodite, goddess of love and beauty, would use the gleaming green gem to protect lovers from infidelity. If a lover's heart was true and beaming with passion, the stone would mirror the same brightness and shine greener than ever. However, if a lover had been unfaithful, the faulty heart would drain the stone of its vivaciousness, rendering it white and colorless.
The color green in general, had always represented health, clarity and inner balance. Which is why emeralds have been believed to have healing attributes. This is one of the reasons that the Ancient Hindus would use them as offerings to the Gods. In return the divine spirits would bestow the giver eternal knowledge and inner peace, which would inevitably lead to a healthy body, mind and soul.