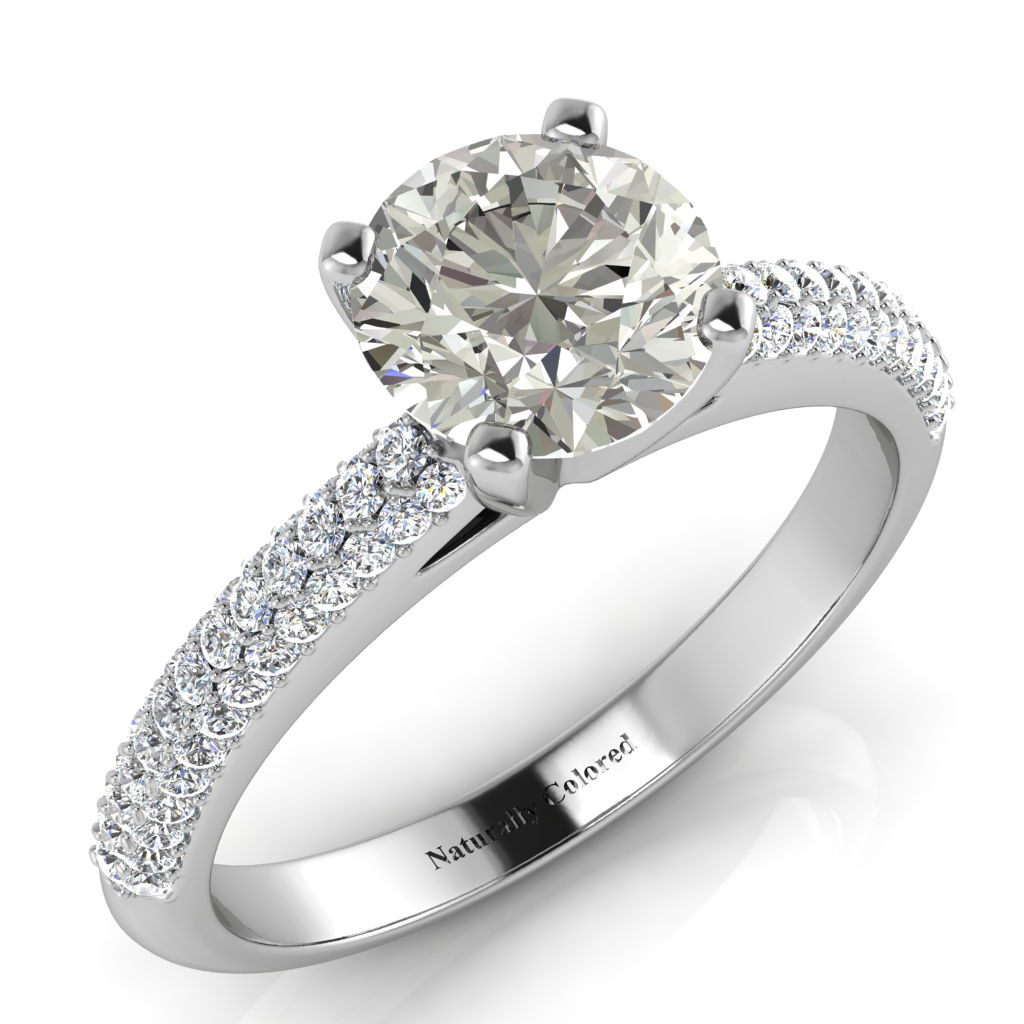 Micro Pave Gray Diamond Ring
Being a neutral color, gray diamond rings (and engagement rings) are considered sophisticated, chic and elegant.
It is no surprise that with the increasing demand for fancy colored diamonds the increased demand for these rare gray diamonds followed.
When most people think of natural color diamonds yellow and pink come to mind and not grays - but this is their advantage when it comes to their pricing…
Prices of Gray Diamond Rings
Being a relatively rare diamond color gray diamonds are expected to be quite expensive. However, due to their relative anonymity the supply meets the demand and sets the price right along with the lower ranged colored diamonds such as yellow and brown diamonds.
But not for long…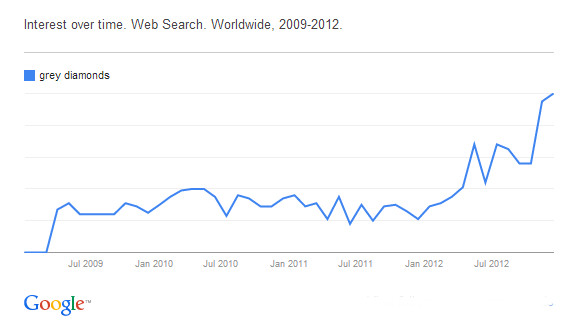 Growing Interest in Gray Diamonds
As can be seen above (and what we already know and feel) in recent years the demand aspect constantly increases which causes supply problems which naturally causes an increase in pricing.
Since in colored diamond rings most of the value of the ring is derived from the price of the diamond, the result is that the price of gray diamond rings is on the rise.
Here are examples of what you can get for your budget:
$2,000-$2,500 - 0.50-0.75ct Gray Diamond
$4,000-$6,000 - 1.00-1.50ct Gray Diamond
$7,500-$10,000 - 2.00 carat Gray Diamond
$50,000 and above - Violet Gray Diamond weighing over 0.50ct
* prices shown above are for loose diamonds and are rough estimation due to the high differential in colored diamonds prices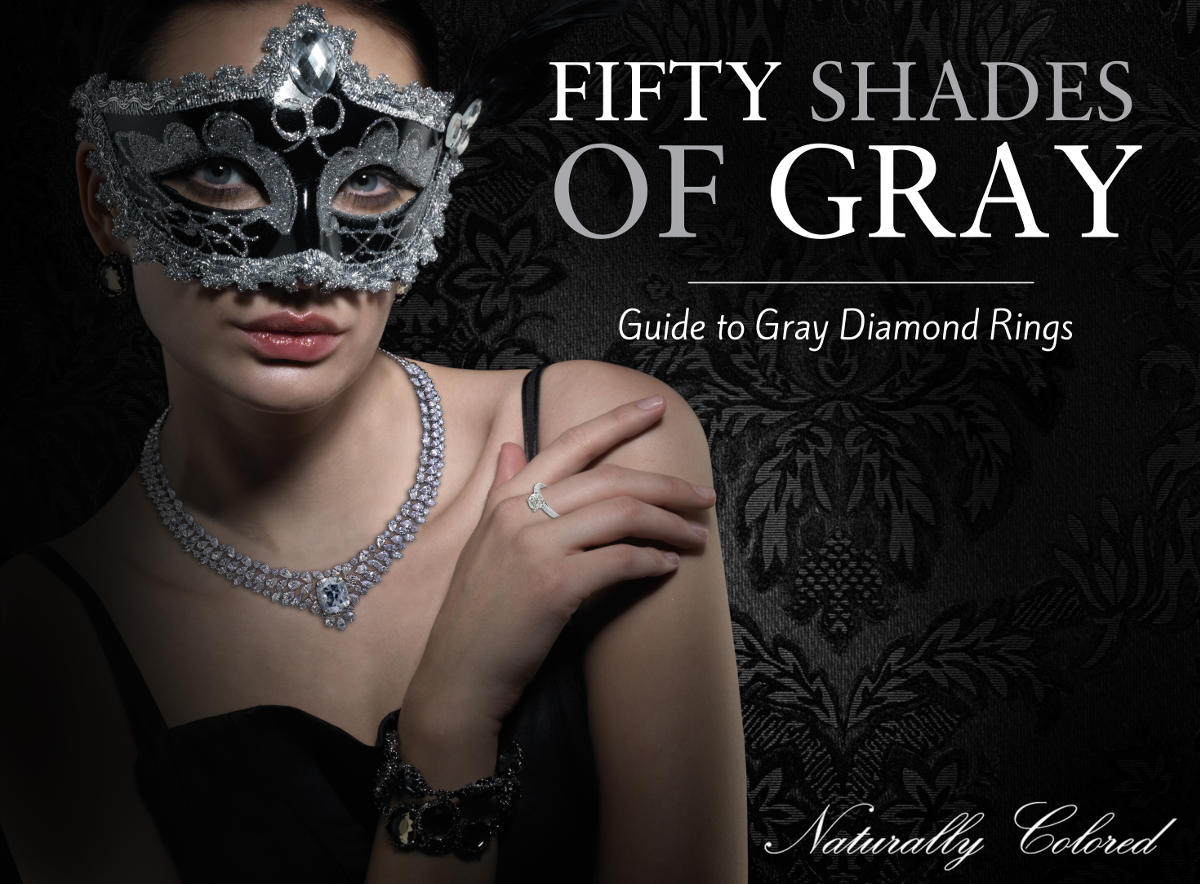 Assuming we are not talking about extremely complicated rings, the price of the actual ring (the price of the setting) varies and is based mainly on the amount of gold (gold weight in grams), and the price of the sidestones (if exist). Generally speaking, you should expect to pay $500 for a solitaire engagement ring and up to $1,500 on an engagement ring with a diamond covered split shank and a halo surrounding the center diamond.
If you find these prices bit high it is because they are for custom made rings and already include the melee diamonds. The reason we recommend custom settings is that the diamond cut of colored diamonds is usually not the ideal cut and is set to maximize the color potential of the diamond (and not the "flow" of light like in colorless diamonds).
Usually the gray diamonds are mounted onto white gold or platinum and are accompanied with white diamonds. Since the gray color is relatively not a strong color and in the weaker tones even somewhat close to white, it is important that the white diamonds will be of the highest quality (at least in color) so that will play the role of creating a contrast.
Here are common settings: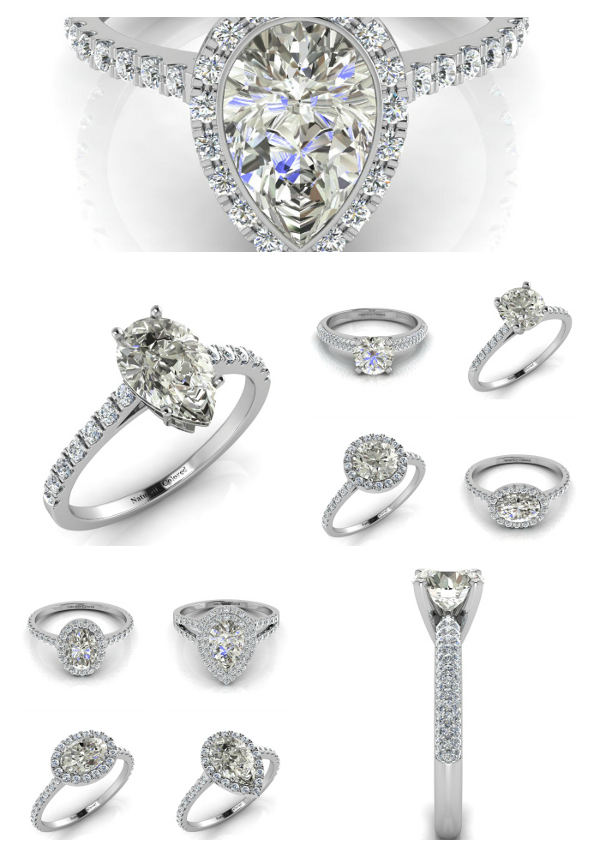 Common Settings for Gray Diamond Rings and Engagement Rings
* Note that unlike other colored diamonds gray diamonds are relatively easy to find in rounds. A feature that enables a wide variety of mountings possibilities.
Shades of Gray
When describing the gray colored diamond the description is usually of smoky or cloudy gray to the lighter gray shades (i.e fancy light gray), steel gray and metallic gray to the fancy gray and graphite to the dark gray diamonds.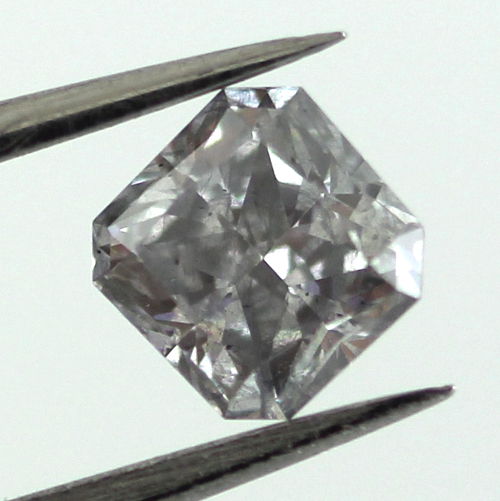 Steel Gray Diamond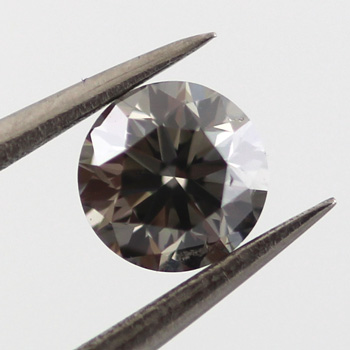 Graphite Gray Diamond
But the options don't end there. It is true that the gray color is often in pure form (more common than other colored diamonds), but it can also come with secondary color modifiers. The most popular combinations being bluish gray and violet gray – which are vastly more expensive than regular gray (but also vastly cheaper than blue or violet) and also yellowish or greenish gray which are cheaper and also commoner.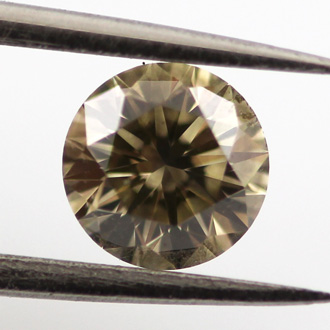 Greenish Yellow-Gray Diamond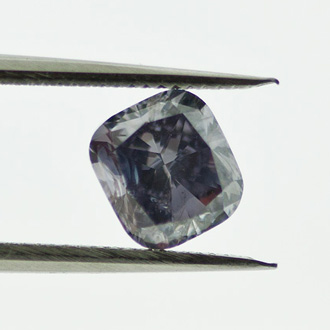 Violet Gray Diamond
The Grayish Collection
These three letters that distinguish gray from grayish go a long way. The gray color is often a secondary tone in the diamond and not the main. It's true that it means that the diamond is not technically gray, but this does open the door to a whole new collection of colored diamond engagement rings.
The common color combinations that possess the grayish tone are: Grayish blue and grayish violet in the upper scale of prices (being a blue diamond or a violet diamond) and a gray yellow green combination in the mid-scale.
His and Her Wedding Rings
Another advantage with gray diamonds is that the neutral and elegant color also makes them ideal for a man's wedding ring. This enables the future couples create rings that match and even complete each other.
Usually, a man's wedding ring has a smaller diamond of up to half a carat (can be as small as 0.10ct). Alternatively, if one wishes for a bigger diamond than usually the choice is of a squarish shape such as radiant-cut or emerald.
The gold that is used can be either platinum or white and in recent years a new trend started that is quite interesting and it is black rhodium - which also has a very special effect on the diamond's color.