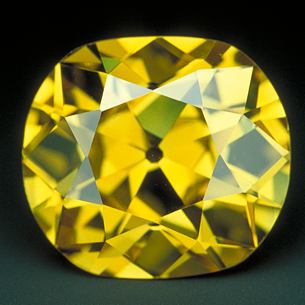 Natural Colored Diamonds in general, and fancy yellow diamonds specifically, are usually cut in fancy shapes (rather than round) in order to emphasis their color.
The Shepard diamond is a Cushion Cut Yellow Diamond weighing 18.30 carat.
Its strong hue is an equivalent to Fancy Intense Yellow Diamonds.
Different researchers tend to believe that the origin of this diamond is South Africa, but there is no official documentation to verify it as well as when it was mined, who polished it etc.
The Shepard diamond was purchased by the Smithsonian in exchange for a parcel of diamonds that were contributed to the museum by the USA tax authorities after confiscating them during smuggling attempts.
The diamond was named after one of the employees in the museum that was in charge of the purchasing transactions. The Shepard diamond is being exhibited together with other famous diamonds such as the Blue Heart Diamond, De Young Pink and the Pearson Diamond.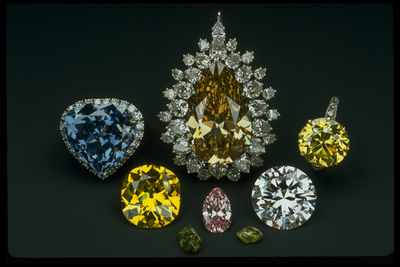 * All of the above pictures of the Shepard Diamond are courtesy of the Smithsonian