The Star of the south is a cushion cut Fancy Light Pinkish Brown diamond weighing 128.48 carats and has a VS2 clarity grading.
The Star was discovered in its rough form back in 1853 at the Bagagem River located in the center of Brazil next to the city of Estrela do Sul which is located just north to Brazilia, Brazil's capital. It was discovered by a slave that according to the story tales won her freedom once she gave it to her lord.
After being transferred from one owner to the other it finally reached Coster's Establishment of Amsterdam - a Dutch factory for processing and polishing of diamonds that is also responsible for the polishing of Queen Victoria's famous Koh-I-Noor diamond. There, the 254.4 carat rough was polished into a magnificent 128.48 carat cushion cut pinkish brown diamond. At that stage the diamond was bought by a French syndicate called Halphen and Associates which named the remarkable piece The Start of the South, Estero do Sul.
The syndicate presented the diamond in various occasions till it was sold. After exchanging several additional proud owners, the Start was bought by the Prince Mulhar Raco from the royal family of Gaekaw from west India. They held the diamond for many years and even mounted it in a necklace that was photographed when the Maharaja's wife wore it in 1948 for the festivities of her husband.
It was bought once again by Rustomjee Jamsetjee of Mumbai and they sold it in 2002 to its current owner - Cartier the French company of jewelry and watches.
A small note about pinkish brown diamonds - the meaning of this color description is of a brown diamond with a slight pinkish hue. This is one of the most sought after color combinations among brown colored diamonds. It is often seen in Fancy Light and even Light but we also had few Fancy Dark Pinkish Brown Diamonds in our collection. See examples below: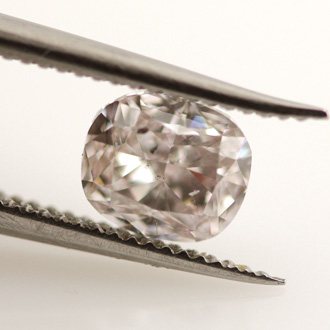 Light Pinkish Brown Diamond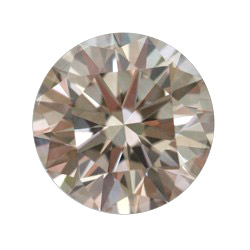 Fancy Light Pinkish Brown Diamond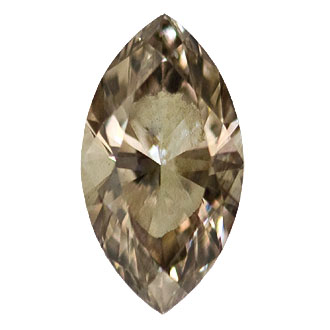 Fancy Dark Pinkish Brown Diamond