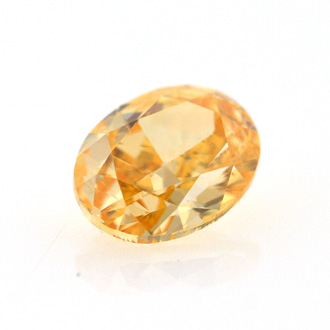 Intense Orange Diamond
Famous gemologist Edwin Streeter called them "fire diamonds" in his respected 1882 book "The Great Diamonds of the World," and these gems certainly live up to their powerful moniker.
Orange diamonds are without a doubt among the most cherished colored stones in existence, meaning that any time one is discovered or offered on the auction block, it generates substantial hype and interest from collectors.
There's a reason for this: Fancy orange diamonds are some of nature's most beautiful abnormalities. In fact, while an orangey tint isn't as seldomly seen as other hues, the Gemological Institute of America rarely ever grades a stone as being pure orange.
So it goes without saying that orange diamonds make a phenomenal investment, as well as a stunning selection for a range of jewelry. From cheerful citrus to warm amber, orange stones in a range of shades have captivated diamond enthusiasts for centuries. Both vibrant and dramatic, these gems are a truly a collector's dream.
For more information on the history and characteristics of these unusual stones, read through this orange diamonds wiki.
Origins and Properties
Most orange diamonds are found in one of two places: the Argyle mine in Australia or South Africa.
What gives these stones their unique hue is the presence of nitrogen - which is the same element responsible for the color in yellow diamonds. According to the Natural Colored Diamond Association, nitrogen atoms must be grouped in a hyper-specific way while the diamond is forming. When they are situated in this particular arrangement, they absorb blue and some yellow light, thus producing an orange appearance.
Typically these modifying colors are brown, yellow or pink (in which the orange is the secondary color). If the stone's color is less than 25 percent orange, it will be deemed "orangy" instead. Orangy diamonds, diamonds that the orange color is secondary, are not difficult to come by in the market, but orange diamonds are highly uncommon.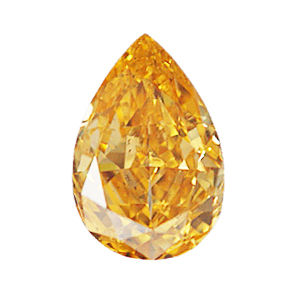 Vivid Yellow Orange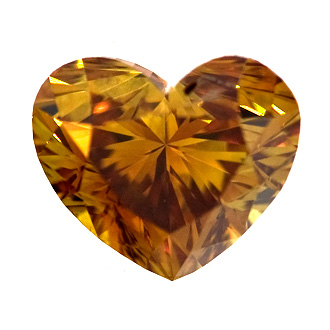 Deep Brown Orange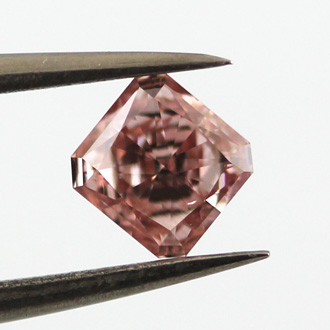 Fancy Orangy Pink
Gemologist and fancy diamond specialist Stephen Hofer told Modern Jeweler, "Never forget that orange is a hybrid in the truest sense, between yellow and red. So it's par for the course to see strong modifiers in orange diamonds."
The cost and desirability of orange diamonds depends largely on the intensity of their hue. In order of increasing rarity - as well as value - these stones may be graded faint orange, very light orange, light orange, fancy orange, fancy intense orange, fancy deep orange or fancy vivid orange.
A pure fancy vivid orange diamond or vivid orange with a slight yellowish tone (i.e. vivid yellowish orange diamond) is sometimes referred to as "pumpkin diamond".
According to Modern Jeweler, the vast majority of orange diamonds are considered Type 1b. This is because nitrogen atoms are not assembled in groups of two, three or four atoms as in Type 1a diamonds. Instead, nitrogen is scattered as individual atoms.
Famous Orange Diamonds
There have only been a handful of fancy vivid orange diamonds sold at auction to date, and all of them weighed less than 6 carats. That is, until last year, when an awe-inspiring stone that had resided in the private collection of an anonymous owner for 30 years was finally exposed to the public eye.
The Orange, a 14.82-carat fancy vivid diamond with VS1 clarity, smashed records when it hit the Christie's Geneva auction block. As previously mentioned, most are Type 1b, but he GIA has established that the Orange Diamond is the one exception.
Christie's predicted that this Type 1a diamond would fetch between $17 million and $20 million, but the stunning stone far surpassed those expectations, raking in a jaw-dropping $35.5 million dollars, or $2.4 million per carat. François Curiel, International head of Christie's Jewelry Department, told Forbes that this diamond was a "once in a lifetime" discovery, and a "miracle of nature." In Christie's lot notes, the company explained that the GIA rarely sees orange diamonds exceeding 4 carats when polished, making The Orange an anomaly at nearly four times that size.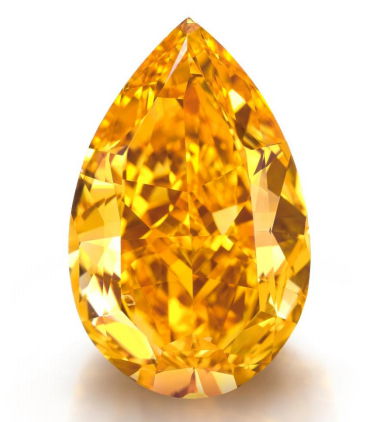 THE ORANGE
The largest fancy vivid orange diamond in the world
Image by Christie's
Before The Orange stole the spotlight, though, the largest fancy vivid orange diamond in the world was the Pumpkin Diamond, which was unearthed in central Africa and then cut and polished by the acclaimed diamantaire William Goldberg.
The Natural Colored Diamond Association explained that the 5.54-carat Pumpkin was largely responsible for the sudden spike in interest in orange diamonds around the late '90s.
Ronald Winston bought the gem at a Sotheby's New York auction the day before Halloween in 1997 for $1.3 million. A while back, the stone was already estimated to be worth roughly $3 million but today it is probably at least twice that much.
Despite the pumpkin's somewhat small size, it boasts a vivid orange grading from the GIA, which makes it highly covetable. Winston set The Pumpkin into a ring between two smaller colorless diamonds. This piece generated buzz on the red carpet at the 2002 Academy Awards when Halle Berry sported it on the red carpet - the same year she accepted the award for Best Actress. A year later, it was featured in the Smithsonian's "Splendor of Diamonds" exhibition.