Yellow Diamonds Wiki -
All about the Canary Yellow Diamond
The most famous colored diamond of them all - The Fancy Canary Yellow Diamond!
Home /

Yellow Diamonds Wiki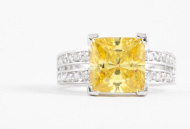 Yellow Diamonds (also known as Canary Yellow Diamonds and Canary Diamonds) are the most common form of Colored Diamonds. Within the range of rare colored diamonds (only 1 carat out of every 10,000 carats mined is a natural fancy color diamond), the yellow diamond has gained tremendous popularity because of its beautiful shine and its relatively affordable prices.
Basic Facts about Fancy Yellow Diamonds
Yellow diamonds are originated all over the world.
Nevertheless, the intense yellow diamonds come mostly from South Africa.
Yellow diamonds come in all shapes (round, oval, cushion cut, asscher cut, princess cut, etc.) and sizes and in various color intensities. The Intensities go from light yellow to fancy light yellow diamond and to the fancy yellow diamonds and all the way to the beautiful, rare and expensive intense yellow diamond and vivid yellow diamond.
Yellow Diamond or Canary Diamond?
Yellow diamonds (like other colored diamonds) often come in unique color combination. Colors often seen are brownish yellow diamond, orangy yellow diamond, greenish yellow diamond and more. In general, natural yellow diamonds with secondary hues are worth less than pure yellow diamonds. However, like we like to state about colored diamonds "Never the same" - each diamond is unique.
The name, Canary Diamond or Canary Yellow Diamond refers to pure yellow diamonds with a strong shade - meaning pure intense yellow diamonds. Keep in mind that while almost everyone knows what canary diamond means, the GIA color description would still state fancy yellow in the color description and not canary.
Below you can see samples of colored diamonds, all are Yellow Diamonds by the definition of the GIA: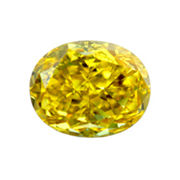 Fancy Vivid Yellow Diamond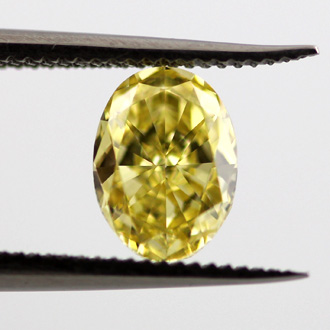 Fancy Intense Yellow Diamond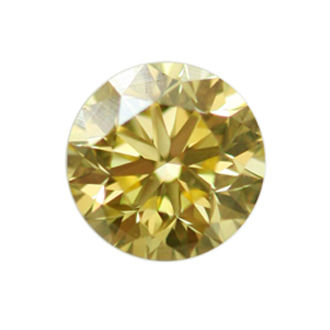 Fancy Yellow Diamond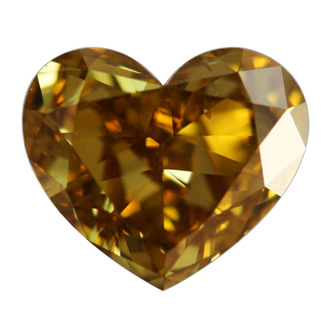 Fancy Deep Brownish Yellow Diamond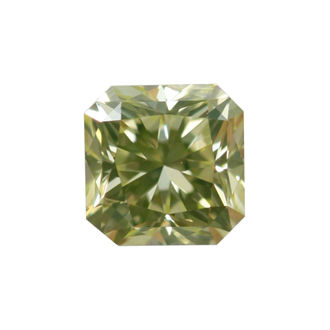 Fancy green Yellow Diamond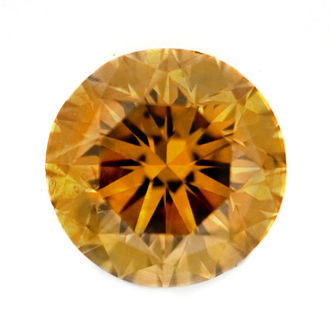 Fancy Deep Brownish Orangy Yellow Diamond
Yellow Diamond Prices
Yellow diamonds, like all natural colored diamonds, are quite rare. On top of that, yellow diamonds are often found with high clarity grading. Both facts have obvious impact on their pricing. With that in mind, the nice thing about natural Yellow Diamonds is that they are considered relatively affordable when examining the niche of natural colored diamonds.

We will show you a quick view here below but for more accurate pricing you are welcome to view our Yellow Diamonds collection.

A 1 carat radiant fancy yellow diamond with vs2 clarity costs approx. $5,000 while a similar 1 carat diamond with SI1 clarity can cost less than $4,500. If you choose to go for stronger color - meaning intense yellow the prices for such diamonds would be 30%-50% higher and if you go for vivid then the prices can easily be even 100% higher!
Please note that these are general numbers and at the end, each and every diamond is graded and evaluated based on many parameters - many more than the well known diamonds 4Cs.
Yellow Diamond Rings & Engagement Rings
Due to their the growing popularity of yellow diamonds, more and more brides to be are changing their preference from the classic diamond engagement ring to yellow diamond engagement rings - adding a little touch of NOW to the classics…

The price for yellow diamonds rings when buying from the manufacturer should be comprised mainly with the price of the yellow diamond and an additional $500-$1000 for a basic solitaire ring.
Yellow Diamonds as an investment
Due to the financial crisis of 2008 when the markets collapsed people started investing in gold and lately we encounter more and more people who wish to invest in diamonds. When you think about it, it actually makes lots of sense. Unlike with gold, you can use your diamonds and enjoy them. It is nice to know that the yellow diamond engagement ring you bought your wife has a good potential for a price increase over the years. It is something that can be passed to the children. The color of yellow diamonds doesn't fade over time and they do not require special attention of any sort. But the question comes which yellow diamonds will be worth buying as an investment…?

Yellow diamonds are relatively more common in the niche of colored diamonds. This is why we recommend buying something which is a bit more unique. Fancy Intense Yellow Diamonds and Fancy vivid Yellow diamonds seem to be a good choice. From our experience, diamond investors and diamond collectors usually go for intense yellow diamonds.

Below you can see a sample of a classic Intense Yellow Diamond, a Canary Diamond


Famous Yellow Diamond - The incomparable
The most famous yellow diamond is The incomparable. The incomparable is a Brownish Yellow Diamond and it weighs 407.49 carats. Its carat weight has earned it the title of the third largest diamond in the world.
Celebrity Yellow Diamonds
Probably the most famous is the Yellow Diamond engagement ring Paris Hilton received from billionaire Paris Lastis. Other famous Yellow Diamond Rings are the one Whoopi Goldberg wore an 80 carat canary yellow diamond pendant - worth about 5 Million Dollars, and Hillary Clinton was seen wearing a 4.23 carat yellow diamond ring in on various occasions.
Yellow Diamonds on the Red Carpet
Both Academy award winners, Natalie Portman and Kate Winslet wore yellow diamonds in the academy awards.
Natalie Portman was seen wearing amazing yellow diamond earrings.
Academy award winner beautiful Kate Winslet had the entire set - a $2.5M yellow diamond necklace along with a 10 carats fancy intense yellow earrings and yellow diamonds bracelets.